Air Cushion Recovery uses large air cushions to distribute the load weight over a large area.  By placing these cushions under an overturned vehicle, it may be uprighted without the use of tow trucks.  The ability to upright a truck without having to unload its cargo can save time and money. The cushions are also useful in areas with minimal space for recovery vehicles.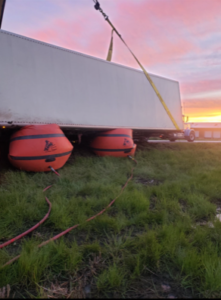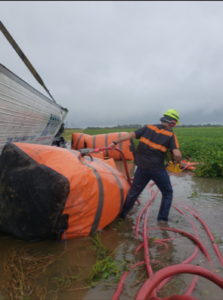 Certified Hazmat Recovery and Remediation
Our expert Hazmat team has undergone strict and extensive training to give them the expert knowledge mitigate any damage to the environment or danger to people or wildlife.  We can clean oil, diesel, gas, hazardous cargo and load cleanup.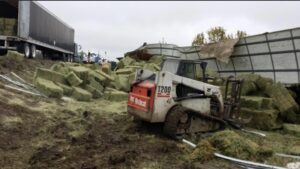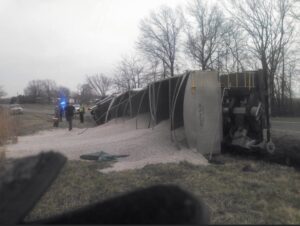 Tracked Off-road Recovery Units
If your vehicle is located off-road, it's no problem for Gabrielson's.  Our Tracked Off-Road Recovery Unit can help recover your truck, tractor, or even your ATV from muddy or difficult terrain where it has gotten stuck or has broken down.  We can even recover construction equipment such as cranes, bulldozers, and dump trucks, as well as farm equipment like tractors and other agricultural equipment.